Monitoring Homelab Services with Uptime Robot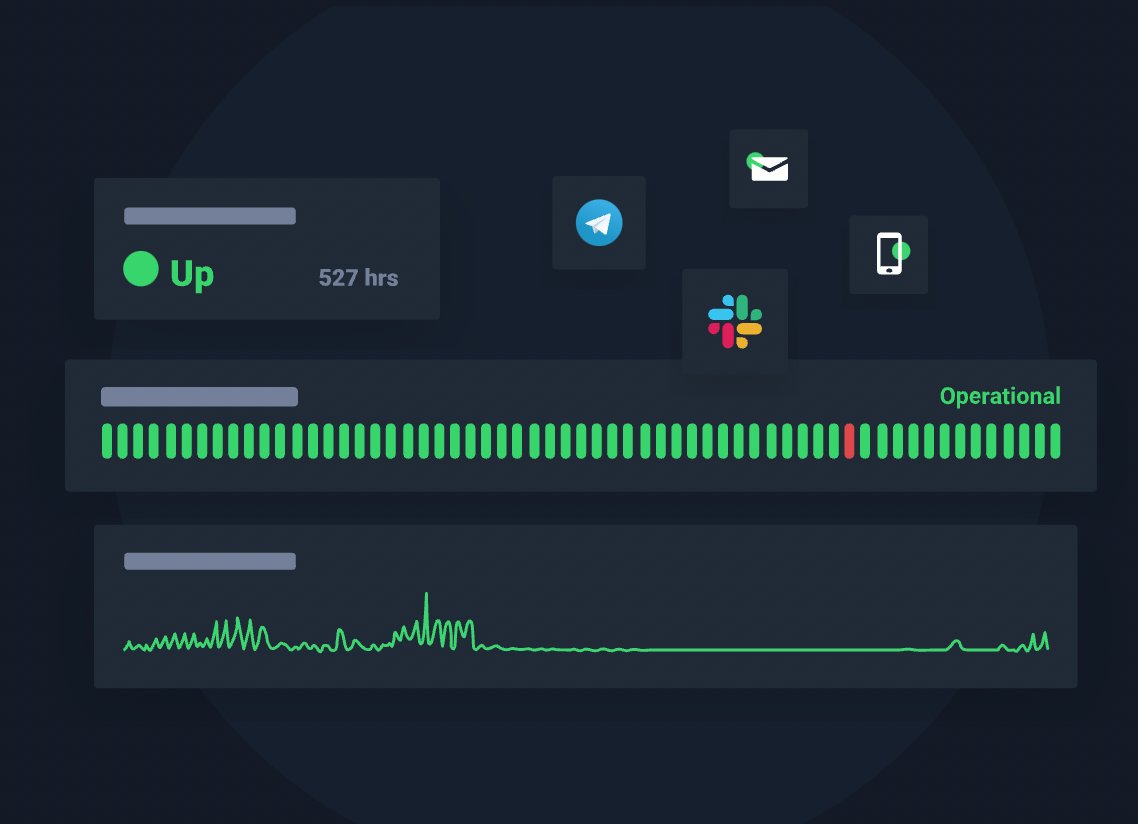 As I've begun hosting more services that close friends and family have found useful, I decided it would be handy for them to be able to easily check on the status of my services at a glance. Uptime Robot has filled that role perfectly, letting me create a free status page to share with my users, where they can see if a service is down on my end, or if it's an issue resulting from something on their end.
What is Uptime Robot?
Uptime Robot is a free service that allows one to monitor the uptime of their services via a range of methods (https, port, etc). The utility shows uptime over various lengths of time (24 hours, 30 days, 90 days, etc) and is able to provide reporting functionality if a service is to go down via push notifications to a mobile application or via email.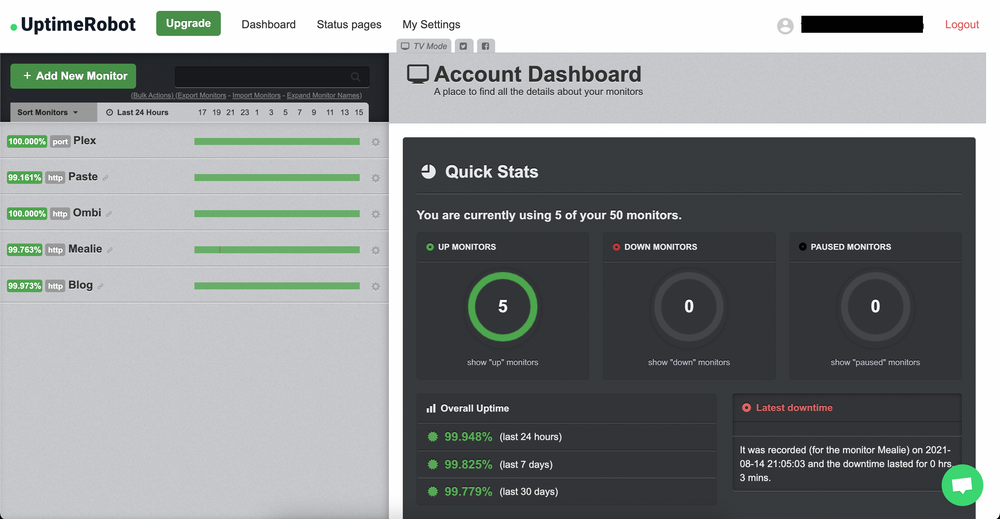 Sharable Status Pages
While limited to using their domain, unless you are paying for their premium tier, Uptime Robot provides a Status Page for you to not only use for yourself, but to share with others, whether they be friends, family, or clients.
For my purposes, I'm using Uptime Robot to monitor Plex, Ombi, and a couple of other docker containers. Rather than my users ever having to ask me if something is "down" or not working, they can easily reference the Uptime Robot Status Page located here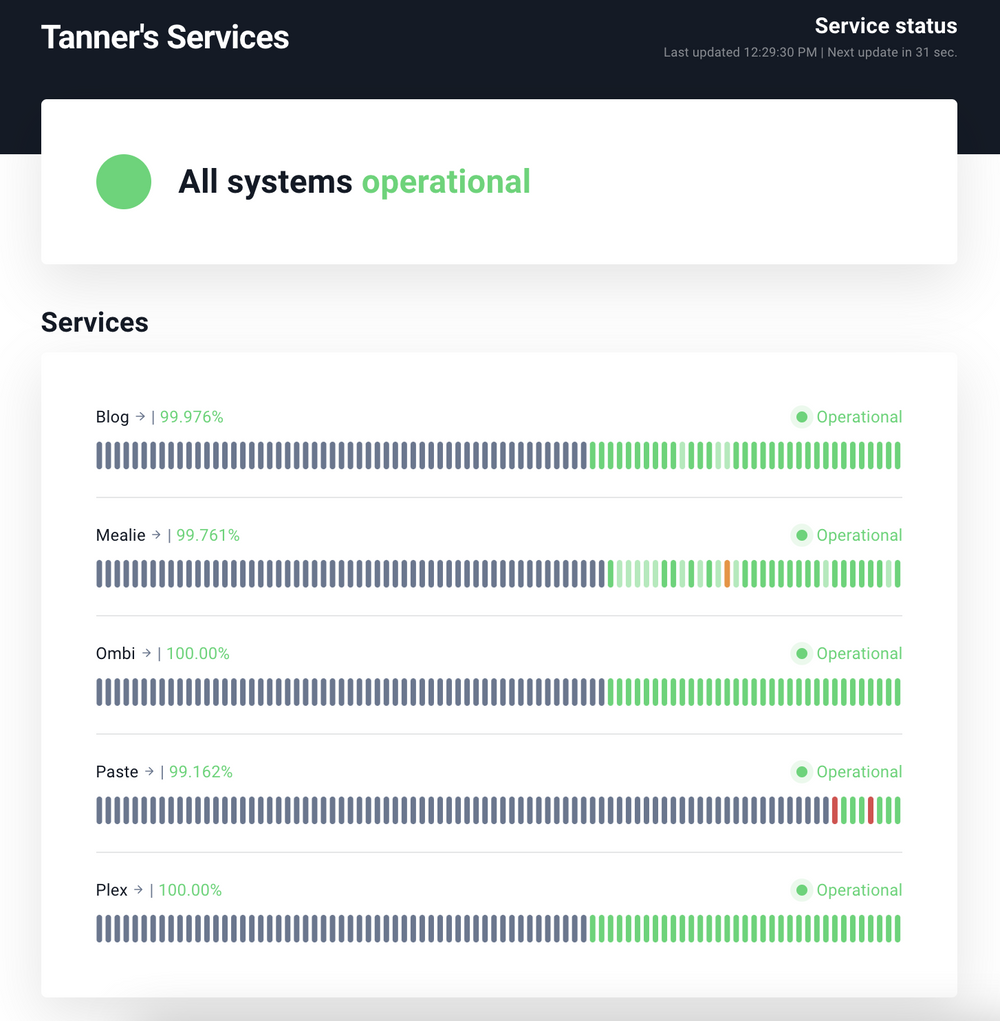 Conclusion
Uptime Robot has been a very useful tool for me to be able to closely monitor the status and uptime of my services. While there are even more features that are able to be unlocked through a subscription based service, I've found the free tier to provide everything I could want!