Enabling the HTML5 iKVM in iDRAC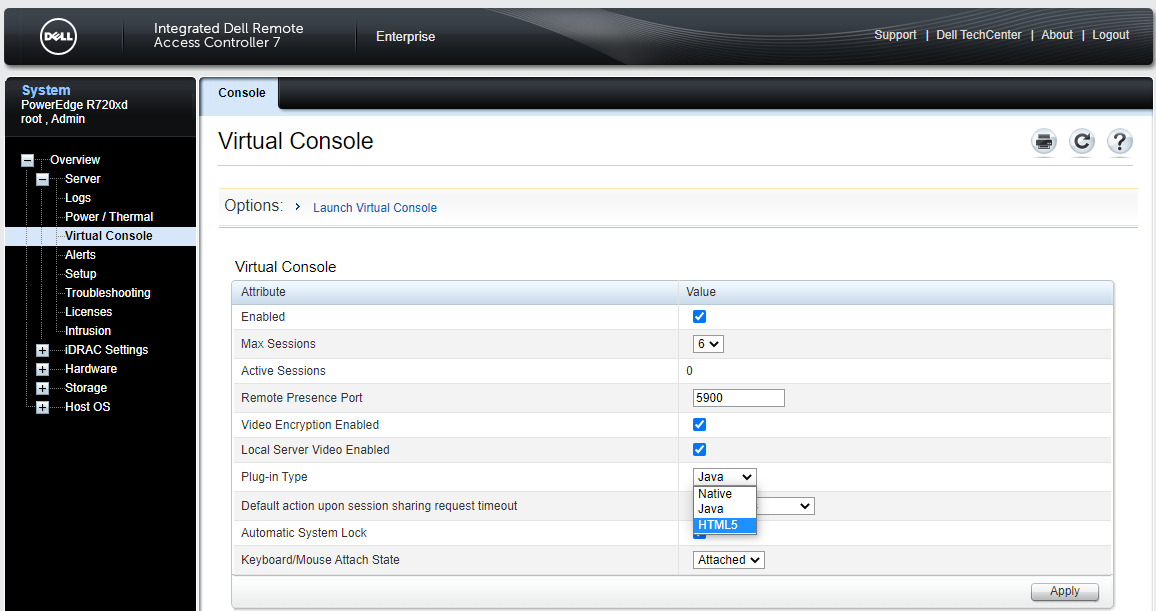 I don't commonly use the iKVM in iDRAC on my R720xd but when I do, it's typically a pretty unpleasant experience. In the year 2021, nobody should be forced to use a Java application to remotely manage their server.

Fortunately, if your iDRAC firmware is on version 2.30.30.30 or higher, you can take advantage of the HTML5 iKVM. I was actually not aware that this is a feature in more recent revisions of iDRAC 7 but was elated when I discovered its existence.
To enable this feature, simply click on the "Virtual Console" tab on the left-hand side and change the "Plug-in Type" to "HTML5". Then click "Apply" to save your new change.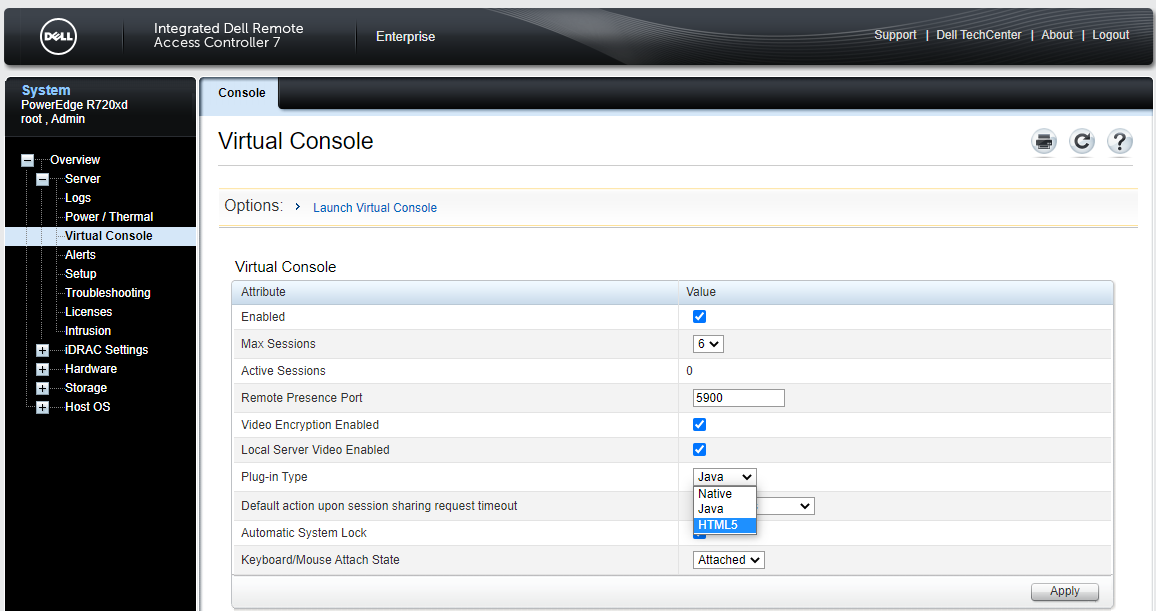 That's all there is to it! You now have an HTML5 based iKVM through iDRAC.
-Update-
If you are not currently running a version of iDRAC that supports the HTML5 iKVM and are wanting to upgrade your firmware in order to support it, please take a look at this Reddit post for suggestions on safely updating your firmware. Without following the proper steps, you could end up bricking your iDRAC module permanently.