Dell XPS 13: First Impressions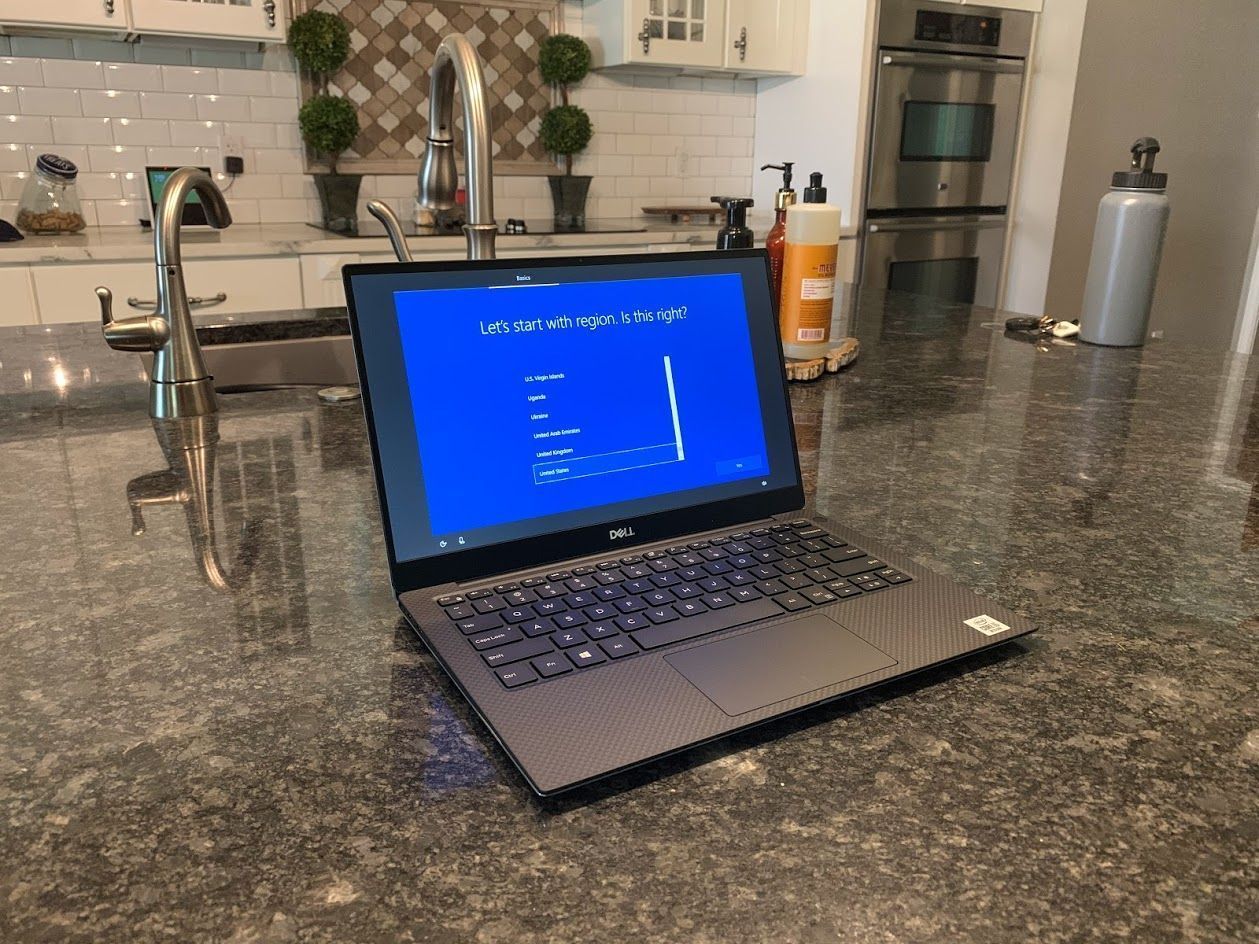 A while back I had done a brief write up on the iPad Pro and using the Magic Keyboard paired with it as an on-the-go solution for managing your homelab remotely. After using it for a pretty extended period of time, the honeymoon period wore off and I saw the iPad for what it truly is: a piece of technology that's fantastic for media consumption and basic web browsing but not as great at some of the multi-tasking I was looking to get out of it.
My hopes are that in the future, Apple refines iPadOS into something more suitable as an actual laptop replacement but for my purposes, it's not quite there yet.
After this realization, I started to look into other options. Having an iPhone and being somewhat ingrained in the Apple ecosystem, my instinct was to check out Apple's offerings with the Macbook Air and Macbook Pro but decided to open myself up to exploring other options.
In my search for a replacement, I ultimately found the Dell XPS 13, commonly regarded as one of the best thin and light laptops, I did quite a bit of research and it seemed to be a really compelling alternative to the Macbook line. This, paired with the fact that I learned it is extremely compatible with Ubuntu (so much so that you can buy the developer edition with Ubuntu preinstalled), led me to giving the device a shot. I began researching what specs and model I'd want.
While I initially planned to buy an XPS 13 9300 off of Dell's primary site, I found that I could buy just a slightly older model, the 7390, which still has a 10th gen Intel Processor, for significantly cheaper off of the Dell Outlet store. While the Dell Outlet store has many used product offerings available, I chose to buy a new-condition device.
Before I knew it, the laptop had arrived and I was eager to get a feel for it. I never really used the pre-installed Windows except to make a bootable USB of KDE neon, an operating system that I'm continuing to use as I type this blog post.
Once linux was installed, I really got a feel for what I had just purchased. A sleek, light weight, powerful machine with fantastic battery life compared to all other laptops that I had used.
Through the course of the past couple of weeks, the XPS has really handled everything I've thrown at it. My device is specced out with an i5-10210U, 8 gigs of RAM, and a 256 gig NVMe SSD. I'm a big fan of the 10th gen Intel laptop processors having hyper-threading, giving me a total of 8 threads crammed into this little machine.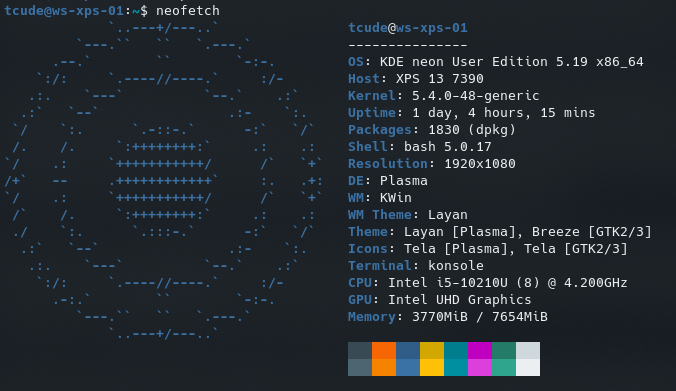 All in all, over the past couple of weeks, I've had zero buyers remorse in my purchase decision. It's been a bit odd to deviate away from my typical impulse to just go with an Apple branded device, especially when it comes to laptops, but I haven't regretted my my purchase for a second.  I'm now able to multitask exceptionally well, along with several other amenities that a full-fledged laptop has to offer over the tablet-based setup that I was previously trying to use.
You can look forward to another review in the coming weeks for my long-term opinion on the Dell XPS 7390 and how it's worked out for me.